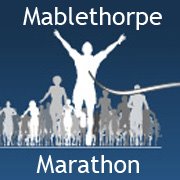 Sadly due to personal commitments I am unable to fully cover the Marathon for 2016. I hope you all have a great race and have a great day. I will be on site to take a few pictures for the local press but am unable to stay for the whole event. I hope you enjoy your visit to our lovely town.

2015 MABLETHORPE MARATHON
I have been fortunate enough to cover the Mablethorpe Marathon Here are a sample of the types of photo that I retail, The prices are £7 for a 5 x 7 or 6 x 8 with £1.50 postage and packing or £10 plus £2 p & p for an A4 size. I can print up to A3+ size if need be with price upon application. As with all photos I sell there is a suitable discount for multiple orders. If you would prefer I will E mail a high resolution copy of the original picture for you to print at your leisure. I do still charge £5 for these due to the time spent processing separate images for the best possible print. They can be in TIFF format or JPEG but the choice is yours. Unfortunately the maximum file size that can be Emailed seems to be around 15 Megabytes. I do have a Dropbox account if you need anything larger and the file size this will accept is far larger.
These are just a small selection of the 834 photos I took during the event. If you want to see a specific entry I am sure I can oblige. All I need is a running number and if possible running colours and finish time. Though the latter are not essential they do help me to find a particular picture. If I can find the picture I will add it to the gallery.
The official Mablethorpe Marathon website with dates, times and information is as always available at.

http://www.mablethorpemarathon.org.uk
Just a small sample of the 800 + images taken on the 4th of October 2015 Mablethorpe Marathon. Hopefully I might have a picture you might like and is good enough to print
PAYMENT DETAILS CAN BE FOUND BY CLICKING THE LINK ABOVE "MY FIRST PAGE" AND GOING TO THE BOTTOM OF THE PAGE.
To contact with order details, E mail. TBRADFONE@AOL.COM
Tel No. 07802964299